Theatre for Behavioral Corporate Training? Hmm. How?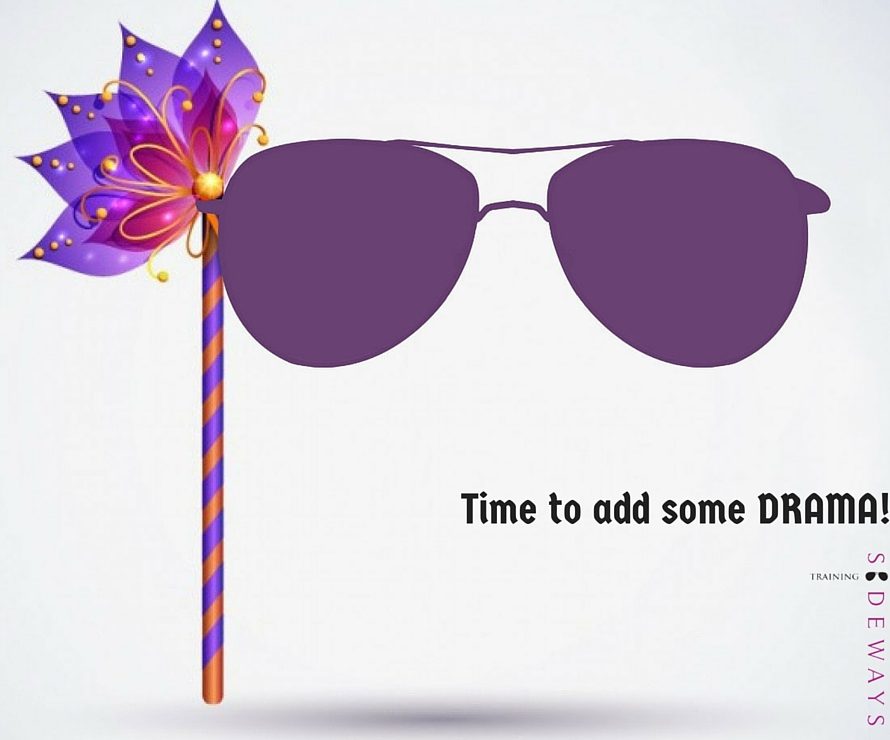 Sunil Vishnu K talks about how theatre concepts have a uniquely positive impact on behavioral training practices.
He is the Co-Founder and Director of Training Sideways, a venture of Evam that specializes in behavioral training for Corporates and Educational Institutions.
That's the question we get asked most, when we talk about Training Sideways in our meetings with Business Heads and HR leads in organisations and we take it as an opportunity to share our discovery.
Look at what happens in creation of a play in the process of theatre making. A bunch of diverse people from different walks of life, different education backgrounds, different qualifications, different ages and genders come together for a single goal – to add to the creation of a play. When they audition, they are selected for their specific job roles. Some are cast as actors, some backstage hands, some to do sound and light, some to provide costumes and make up , some to write the script, some to provide water and snacks at rehearsals, some to pay the rent and salaries and some to constantly communicate to the producer of the play (who has funded this creation) the status of how the play is shaping up . Add to that the people to take up the role of marketing, admin and managing finance. Finally leading this motley group with the help of an assistant director, stage manager and executive producer is the captain of the ship, the Director.
The Director has an artistic vision to create the play for the end Audience but at the same time has to fulfil the vision of the producer. The Producer is measuring the outcome of the play in terms of quality of performance, costs being under control, on time delivery and finally return on investment (box office collections). And finally after months of working together, braving the odds, managing people and resources, the theatre group puts up the first show of the play in the theatre.
High Performance Delivered. Or Not?
Reviews follow, feedback is taken, changes made (if necessary) and the play performs again. And the aim is to deliver high consistent performance- again and again, night after night.
Now, what if I retell the above story again but replace a few words with some new words. Theatre group with 'organisation', roles with 'designations', director with 'project leader', producer with 'investor', audience with 'client' would it paint the picture of a corporate? Yes! the two worlds of theatre and corporate are not as different and far away as we think. Infact they are similar and the most important aspect in both theatre and corporate is– PERFORMANCE. And that too consistent high performance!
Look deeper and you see opportunities to learn from the world of arts. Goal Setting, prioritisation, team work, trust, empathy, vision, delivery, deadline, finance, hr (yes that too, especially managing actor ego's) all are common elements to theatre and corporate life!
Today, Training Sideways has earned the trust 100+ corporate clients having delivered 300+ trainings using methods derived not just from theatre but from other artistic forms such as music, dance, simulations, gamification and working from topics like campus to corporate and first time manager to leadership and diversity and inclusion. And it all started with starting a theatre company, 13 years back called, Evam.
When Training Sideways started, it simply asked the question that – how can the power of arts be applied to Corporate training? How Business leaders learn from the artistic perspectives? How can story telling techniques can be used for better presentation? How acting can help you sell better? How can plays can make you a better people leader? How can theatre can open you to be more innovative?
Theatre for Behavioral Corporate Training? HOW?
Hmm… That is how.