The soul of an organisation lies in its values, which dictate the organisation's culture. At Sideways, we recognise that building this consistent corporate culture requires a clear vision, followed by inspiring and clear communication across the organisation. We provide strategic solutions in areas of:
Creating a culture of innovation to thrive in a VUCA world
Cascading the organisation's values from the top leadership to all employees
Fostering a culture of Diversity and Inclusion
Be it conversations about targets, new policies, or even the next fire drill; we can take your internal communications to the next level with our out-of-the-box methodologies. Our goal is to make your message fun, engaging and most importantly, impactful. Our main methodologies in this area are:
Corporate Clowning
This is a novel way to ensure your message falls into the right ears and it is catching on fast in the world of corporate training! Internal communications, especially when it has to do with sensitive issues, can get tricky. There is a lot of scope for miscommunication where none should happen and there is also the chance of the message getting lost in dull and uninspiring communication methods. Our corporate clowns take your message, weave a story around them and go wherever your audience is, to present the story in the most fun and engaging way. Their humour lets them take liberties with the communication that would not be possible otherwise. Be it one person or an entire team, our clowns are adept at conveying the message in a way that sticks and has a lasting impact.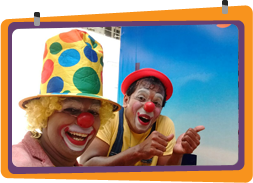 Play-shop
Typically lasting for 60-90 minutes, our interactive play-cum-workshops, or play-shops, provide plenty of room for participation. Customised to the topic of your choice, these plays are enacted by professional actors, with strategically placed intervals for your employees to participate. An effective way of driving messages that might otherwise be lost in the usual forms of internal communications, this lets employees explore the nitty-gritties of the message they are receiving.
Theatre-based Workshops
Our workshops have various elements of art, games, music, dance, and of course, theatre. Drawing from our experience in the theatre field for more than a decade, these workshops are carefully strategized and planned, keeping in mind the effectiveness of the respective methods. Inspired from various forms of theatre, we provide solutions based on the belief that corporate life is much like a stage!
Corporate Storytelling
Adapting the age old techniques of storytelling to the corporate world is the latest addition in 'awareness and sensitisation' generating formats in internal communication. The format uses both passive and interactive storytelling along with improv and forum participative theatre to create an immersive experience. High on engagement and impact, corporate storytelling is great for mass interactions.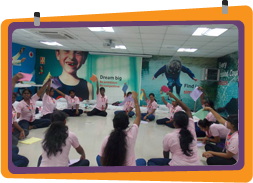 Interested? Need a Custom solution? Fill out the form now.