Our Story >> Testimonials>> Clients >>
Trainers
Sunil Vishnu K
A theatre entrepreneur, Sunil believes in the power of marrying creativity into business, performance into strategy, and arts into management. After a marketing communications degree from MICA, and Evam – India's leading arts management company since 2003, in 2011 he co-founded "Training Sideways". He was chosen "young performing arts entrepreneur India" and was awarded the "international fellowship in arts management" from John F Kennedy Centre for Performing Arts recently. With over 15 years of work experience, Sunil dabbles as an actor, director, voice over artiste, and CEO – avatars which he brings to training design and delivery on themes like leadership and brand value immersion to innovation and diversity. He is a certified diversity professional from USA,  has conducted 100+ workshops for over 50 corporates including Microsoft, Accenture, HSBC, Vodafone, Google, UTV Reckit Benckiser among others.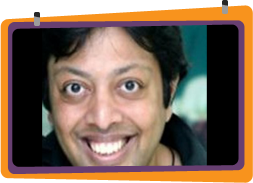 Karthik Kumar
Karthik is an entrepreneur, theatre practitioner, actor, stand up comic and trainer. A chemical engineer armed with a post-graduate degree in brand management from MICA, who boldly ventured into the world of cinema, theatre and business. His journey straddles the arts and management world right from starting off India's foremost arts entrepreneurship 'evam' to co-founding 'Training Sideways', acting on stage, in television and in cinema to being invited as a speaker to many prestigious platforms including TEDx. Karthik has more than 14 years' experience, channelizing management into arts and mapping arts onto the management sector. He has conducted 50+ workshops for over 20 corporates including HUL, Google, CISCO and Cognizant among others.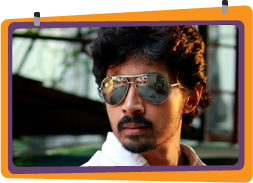 John Pradeep JL
John is a management graduate, student of the arts and professional trainer of theatre. He has worked with schools, colleges and corporates on various aspects of theatre applied to education and management. A member of 'Passion Play International' he was associated with Pincushion Montessori International School, Ezone India and 'New Era Academy'- London before he joined Sideways. John is also dean of Happy Cow – evam's venture in art-based curriculum for children's education. John is a passionate actor specialising in Mime and an experienced business & team skills trainer with 10+ years of experience. His core areas of training include activity and game based methodologies. He has conducted 50+ workshops for over 20 corporates including Vodafone, Sterling Holidays, and Accenture among others.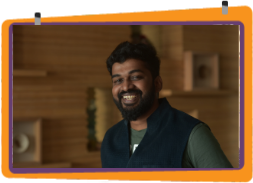 Chetan Rao
Chetan Rao is a certified NLP practitioner and has over 10+years of experience in the HR consulting and the Learning and Development space. He is also a passionate actor pursuing a fulfilling career acting on stage and in television shows. His expertise as an actor and his qualifications in the Human Resource Development domain are what he brings to the format of experiential learning. His core areas of training include theatre and game based methodologies, people manager workshops and sales training among other areas.
As part of Sideways, since 2013, Chetan has conducted 100+ workshops for over 50 corporates including Bajaj Finance, Aditya Birla Group, Mead Johnson Nutrition, Ajanta Pharma, Dr Reddys, SAP Labs, HUL and Mahindra among others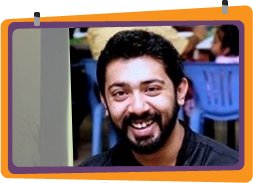 Rahul Sethi
From managing award-winning ad campaigns to managing chartbusting music on MTV, managing talented Movie Stars and Musicians to managing boardroom honchos, managing  a couple of startups and managing one over enthusiastic 9-year old –  Rahul Sethi has managed 4 four very interesting decades  on the planet.
He brings objective business relevance (dhande ki baat) to  theoretical HR constructs translating 'gyaan' into actionable take-aways.
Bitten by the bug of art-based experiential training, Rahul moved Sideways in 2014 and has been designing & delivering training programs using simulation and game-based methodologies.
Rahul has conducted 50+ workshops for clients including Bajaj Finance, Britannia, Cairn-Vedanta, CISCO, Gera Developments, Star TV and Viacom 18 among others.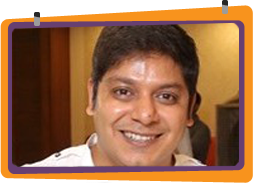 Reena Sarin
After working for two decades in the Corporate Sector, Reena took a radical decision some five years ago and embarked on a new journey of Visual and Performing arts. She is B.E Instrumentation and now also an Arts based Therapist, Certified in Theatre of the Oppressed, Certified in Psychodrama Level I, NLP Practitioner, certified Storyteller and a part of the "Playback Theatre" group.
After investing a long time in the corporate World, she realised the growing need for more mindful living amidst rising stress and hectic lifestyles and has delivering Wellness and Stress Management workshops for corporates and schools.
Her core areas of training include theatre and game based methodologies, Wellness & Mental Health, People manager workshops and Sales training among other areas. Reena has conducted 50+ workshops for clients including Lease Plan, Avery Dennison, Akamai, Genpact, Fidelity, FIND India and Akshar Foundation among others.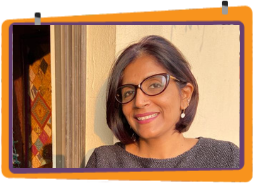 Lakshmipriyaa Chandramouli
LP (as she is fondly called) is a Postgraduate in Human Resources, a theatre and film actor, an acting coach and a professional sports person.
She has enjoyed being part of various high performance teams from a very young age, be it a sports team (opened bowling for the India B women's cricket team against The West Indies), a theatre group (Performed at National and International stages) or a film set and has learnt life lessons and human behavior at every part of her journey.
She began her training journey as an acting coach and moved Sideways as it was the perfect set up to utilize her HR qualification and artistic acumen. LP has conducted 20+ workshops for various clients including Cisco, PayPal, Genpact, Piramal, etc.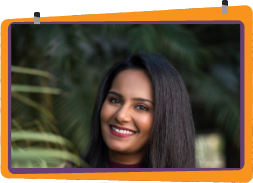 Interested? Need a Custom solution? Fill out the form now.